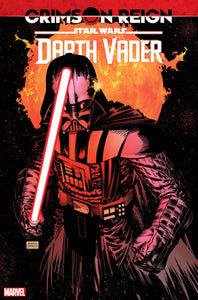 STAR WARS DARTH VADER #20 IENCO VAR
THE QUEEN'S SHADOW RETURNS!
•  Darth Vader continues his quest to destroy the agents of Crimson Dawn, abetted by an unlikely crew of heroes and assassins.
•  But every twist in the tale gets thrown into question with the shocking return of SABÉ, handmaiden of Padmé Amidala!
•  Who's the hero? Who's the villain? And will they choose chaos or order in the age of Crimson Reign?