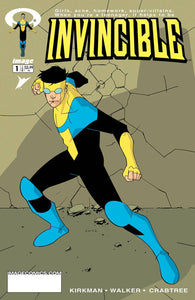 INVINCIBLE #1 FACSIMILE ED
In 2003, ROBERT KIRKMAN & CORY WALKER debuted their groundbreaking comic book series. In the 20 years since, INVINCIBLE has become the most successful new superhero franchise of the century.

This special facsimile edition recreates the highly sought-after first issue to give fans one more chance to own this piece of entertainment history.