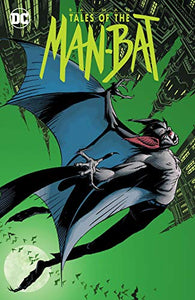 Batman: Tales of the Man-Bat
£1699

£16.99
Tax included.
---
---
More feral than ever, Kirk Langstrom has only one consuming wish: to see his family again.

 A series of brutal murders committed by a winged creature terrorize Gotham City, S.W.A.T. teams mobilize to take down Man-Bat. But behind the true killer's rampage lie secrets to chill even the blood of Man-Bat...secrets that could cost Langstrom's wife her very life.

 Collects SHOWCASE '94 #11, MAN-BAT #1-3 (1996) and MAN-BAT #1-5 (2006).